Residence of Ukraine + Schengen Package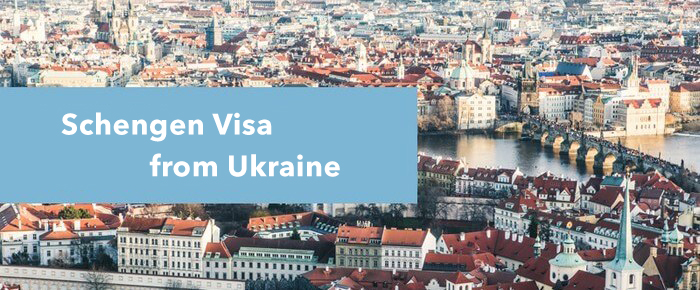 Today, Europe is one of the most attractive destinations for travelling worldwide.
T

he attractiveness of Europe is determined by a number of factors, such as the lifetime, the education, the health, the gender equality and the financial well-being. By these factors, Europe is considered one of the most developed & socially protected place in the world.

It should be kept in mind that living conditions are not equal in all of the countries throughout the EU, but still, Europe is becoming a better and better place to visit.
Ukraine is about to join the EU & getting the Schengen visa from Ukraine is a good option
Such visa allows you to stay in the Schengen area for a maximum of 90 days within a 180-day period. Your visa will be valid for a specific period. This period may be shorter than 90 days. You can travel freely between the 26 Schengen countries while your visa is valid.
The member States of the Schengen area:
Austria
Belgium
Denmark
Slovakia
Slovenia
Estonia
Finland
France
Germany
Greece
Hungary
Iceland
Italy
Latvia
Liechtenstein
Lithuania
Luxembourg
Malta
Norway
Czech Republic
Netherlands
Poland
Portugal
Spain
Sweden
Switzerland
STEP BY STEP PROCEDURE:
STEP 1 → WORK PERMIT IN UKRAINE
Our company will submit the application & obtain the work permit (6 month – 1 year) on your name. Having work permit and employment invitation on hand you are eligible for migration (D-type) visa to Ukraine.
STEP 2 → RESIDENCE PERMIT IN UKRAINE
After entering Ukraine with D type visa, we obtain the temporary residence permit through the State Migration Service. The residence can be prolonged as many times as you want.
STEP 3 → SCHENGEN VISA FROM UKRAINE
We obtain business invitation to Schengen country & prepare all supporting documents for application submission through the nearest Schengen visa center. We take care of the whole process & you have no reason to worry. You just need to visit the visa center & leave your fingerprints.

FEEDBACKS:
The payment is made in installments according to the payment schedule / All applicants are required to have basic knowledge of English language. / All expenses except courier charges & embassy fees are covered.
* Your application is subject to review.
** We will get back to you shortly after receiving your inquiry with more details on application procedure.