FOREIGN DRIVING LICENCE
Sometimes, a car is the only available means of transport, especially if you wish to travel around the whole country. Now, the first question that may pop into your mind is: "Can I use my driving license in Poland?". The answer depends on your country of origin, or more specifically, the country where your document was issued:
• a driving license issued by an EU/EFTA member state can be used for as long as it is valid. Still, it is advisable that you exchange your foreign license for a Polish one after 185 days of residence in Poland – otherwise you may encounter some problems with your car insurance;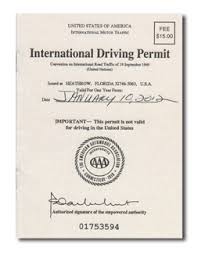 • driving licenses issued by some non-EU countries (e.g. the US or India) may not be recognized in Poland. Holders of such documents are usually required to obtain an international driving permit, which allows you to drive in Poland for up to six months. After this period, foreigners who reside in Poland should exchange their license or apply for a Polish one.
In order to exchange a foreign driving license for a Polish one, you need to pay a fee of around PLN 100 and submit your application to the relevant office – depending on your place of residence it can be a starost's office (starostwo powiatowe), city or town hall (urząd miasta) or a district office in Warsaw (urząd dzielnicy). Some applicants may also be required to pass the driving theory test to complete the process. Note that once you receive the new license, the original document will be sent to your home country – it will be handed back to you if you decide to return.
POLISH DRIVING LICENCE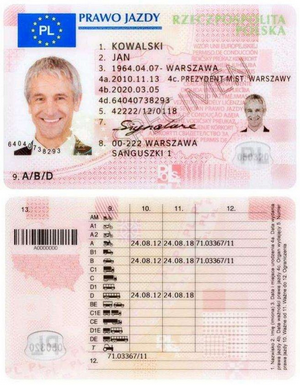 What steps should you take to obtain a Polish driving license? First, make sure that you meet all the requirements – you need to:
• be a resident of Poland
• be the minimum driving age (at least 18 years old to apply for a car license)
• pass medical tests
Before you take the theory and practical driving exam, you have to enroll in a driving school – fortunately, more and more schools are now offering classes in English. Such a course can cost from PLN 1,200 to almost PLN 2,000 and it consists of 30 hours of theory lessons and 30 hours of practical driving lessons. Each candidate for a driving test is obliged to obtain a PKK number (candidate's profile – used to register for the exam). In order to do so, you need to file an application to the relevant local office and present a few documents – a valid ID, your medical certificate, current color photograph, and a copy of a valid visa or a residence permit. Examinations are organized by road traffic centers (the so-called "WORD") – the theory test for cars costs PLN 30, the driving test – PLN 140. Foreigners who do not speak Polish can take the theory test in English or German. During the driving test, you can be accompanied by a sworn translator.