Furniture Assembler / Fitter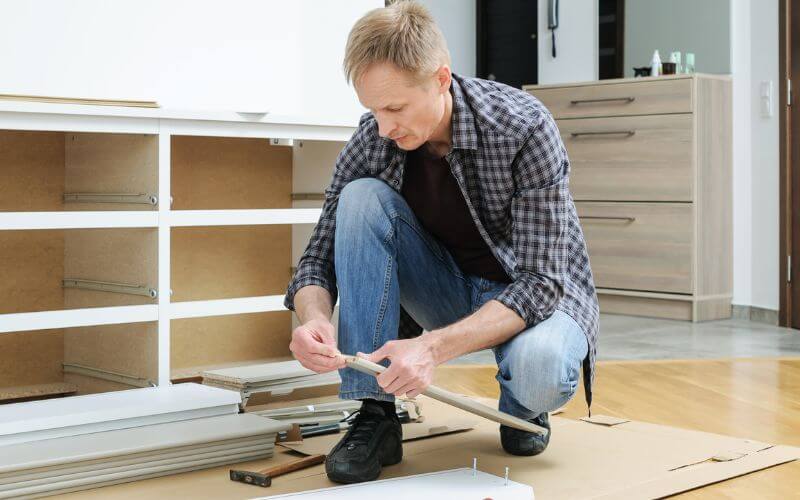 Location: Kraków; official employment
Job for men / Experience required.
Local Furniture Workshop is looking for eager people to join the team as Furniture Assemblers / Furniture Fitters.
Duties: working inside customers' homes, installing high-quality bespoke furniture such as cupboards & wardrobes, kitchen cabinetry, balustrades, chairs, tables, design interiors, etc.
Requirements:
Previous carpentry experience or some form of installation experience
Good English command (oral & written)
Must be able to understand manufacturer's installation requirements, read manuals and diagrams;
Carry out work with a range of instruments and tools provided;
Excellent attention to detail and accuracy in all areas of work
Monthly salary: 5000-5500 PLN (≈1100$-1200$)
Work schedule: day shift, backshift, plus on-call, 8-9 hours per day, six days per week
Hostel-like accommodation/rooms are intended for 2-3 people/ provided by the employer/ Utility fees are covered by the employee.
Similar Vacancies: