Consumer electronics production job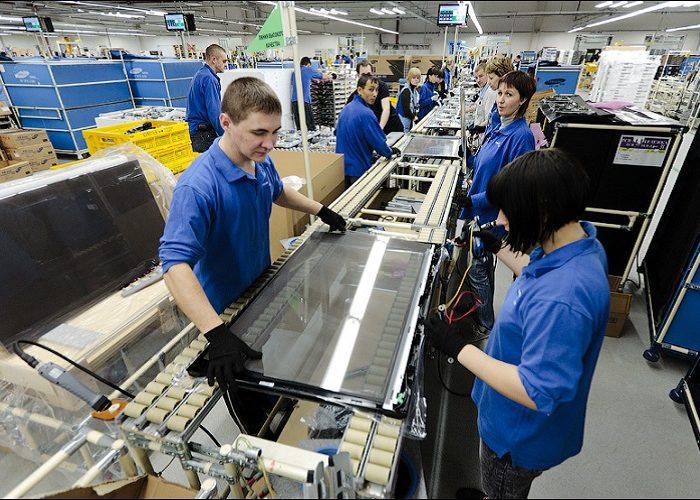 REQUIREMENTS
Salary: PLN = 2 500 – 2 800
Gender: Male, female, couples
Age: 23 – 45
Experience: no
Responsibility: Assembly of TV set parts. TV set parts packing, simple job, no heavyweight carrying.
Engagement conditions: No experience required. Willing to work. Lack of bad habits. Manual skills.
Accommodation: Free. A big house for 35 persons, rooms for 2-4 people. Food is an applicant's own expense.
Schedule: 12 h/day, two shifts (day and night). 5 -6 days per week.
Hourly rate: 9.5 PLN/h. + bonuses.
Similar Vacancies: