Euro-palette production job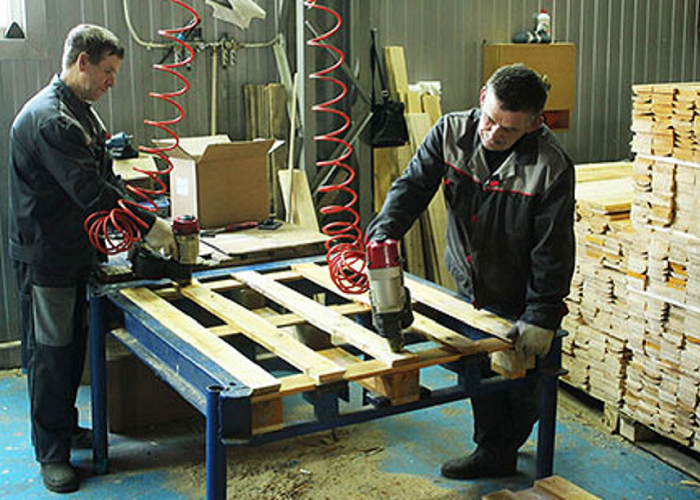 REQUIREMENTS
Salary: PLN = 2 700 – 3 300
Age:  18 – 55
Experience: no
Work description: The workplace depends on the weather (outdoor or indoor in the workshop). Responsibility: Unloading of materials, loading of produced items, maintenance of equipment (disk saw, pneumatic tools for nails, pallet marking), wood soaking with chloride, physical labor on the production line, process control, quality control, cleaning up.
Work conditions: Outfit for work can be brought with the applicant in order not to buy it. Or, can be bought for 135 PLN  (metal toe shoes, clothes) – deducting from the salary. Inform a manager about your sizes before coming. Second-hand outfits are free.
Accommodation:  After coming, you will be accommodated in a hotel (150 PLN for 3 days) for training, which includes health screening and on-the-job safety training. Accommodation fee is 550 PLN/ month.
Schedule:  10 -12 h/day, Mo-Sat
Hourly rate: 11,60 PLN/h
Similar Vacancies: